What can I say that Leyla Hussein hasn't already expressed so eloquently and so entertainingly? Her appearance on the channel 4 documentary, The Cruel Cut, was entertaining, and I'm so glad that I watched it.
FGM is an issue that has been fought by numerous charities, facebook groups, individuals, and campaigners for many years. Indeed, as the documentary itself pointed out, it has been illegal in the UK since 1985. I'm glad that Leyla's programme has brought this subject into the mainstream media, and from what I read in the Evening Standard (yes, that benchmark of investigative journalism) her efforts might already be leading towards the UK's first ever prosecution.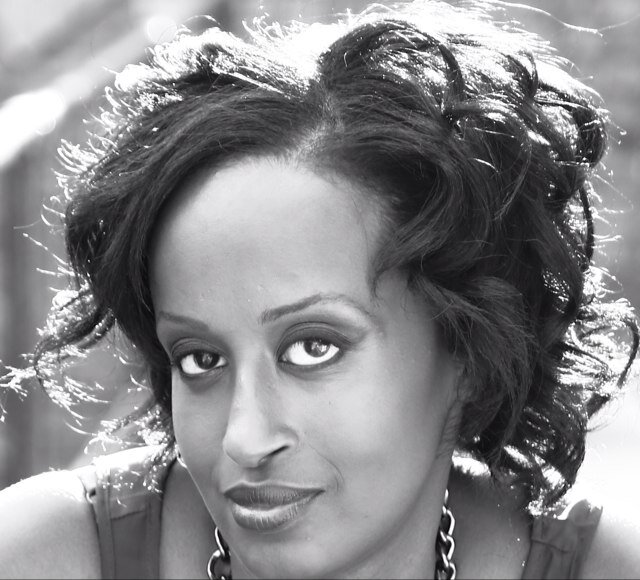 Given that there are so many pre-existing movements and NGOs fighting against FGM both here and across the globe, I think it was right that she didn't focus on the pure horror of it, or throw endless case studies and statistics from Africa at the audience. She didn't try to make us cry or feel sorry for survivors, or to alienate viewers for whom the problem might appear too distant and therefore irrelevant, or inapplicable.
Ms Hussein firmly planted this issue in our own backyard, and she's making us all accountable. Quite right that she's shouting out against excusing and protecting barbaric acts, and the perpetrators who deliver them, in the name of 'cultural sensitivity'. The UK government's preference for a 'multiculturalist' approach has only hampered attempts to fight other acts of gender-based  violence, by preventing cultural outsiders to minority communities from taking action in fear of offending local sensitivities.
Female genital mutilation has nothing to do with culture, tradition, or religion. It is torture and a crime. Help us to put an end to this crime. – Waris Dirie, Survivor of FGM, UN FGM Ambassador, Founder of the Desert Flower Foundation and former Supermodel
This an affront to women. I say it loud. Forced marriage, marital rape, domestic abuse and violence, child marriage, dowry-related murder, honour killings, and female genital mutilation are all acts of cruelty, violence, and most of all power. They are none of them supported in any religious doctrine, and remove them from their cultural setting, these acts become exposed for the horrific crimes that they are.
What I most liked about Leyla's approach, and the work of the other women behind Daughters of Eve in making this programme, was the dual emphasis on education (not least her upfront engagement with men in the FGM-practising community) and on implementing structural change. It's all very well to lament the issues of FGM, and highlight those affected, but even more essential is to move forward with that gut-wrenching feeling of disgust and horror to take action. And that is what she did.
We can all take action in eradicating FGM from the UK, from our own communities and localities. Leyla Hussein and Daughters of Eve are quite rightly calling for change in the structural responsibility for safeguarding against FGM in the UK. If one body (ie. The Home Office) takes charge of this role, theoretically the right training for frontline staff in the police, schools, health, and social services will enable them to not only identify the risk factors and signs of FGM, but also to know how to deal with the situation when it arises – and ultimately how to save a child from being forced to undergo life-altering mutilation.
I don't think as a nation we should be focusing on punishment for perpetrators as in the France model, as time and again education and prevention-focused approaches have proven to be the far more cost-effective option in reducing the prevalence of various crimes. Taking a preventative approach akin to the Dutch, and mainstreaming FGM education within schools as part of their wider social awareness learning, would do far more than getting that first landmark prosecution.
There is a plethora of information, articles, and films out there. Channel 4 already produced a documentary on FGM all the way back in 2003, which I think illustrates how little we have progressed in 10 years.
There are so many ways that we can all get involved in fighting this. Join the twitter debate #StopFGM, or simply share The Cruel Cut with others.
By far the best thing that you could though, is to sign and encourage others to sign, the e-petition. http://epetitions.direct.gov.uk/petitions/52740 The coalition government last week sent out a response to the petition, which it is required to do after a petition reaches 10,000 signatures, though it was less than inspiring:
This Government recognises that tackling violence against women and girls, including FGM, requires a sustained, robust and dynamic cross-Government approach. Every department needs to play its part in addressing FGM. The Department of Health is working to improve the information collected by the NHS on FGM. The Home Office has recently announced it will help fund a new study into the prevalence rates of FGM in England and Wales. The Department for International Development has established an ambitious £35m programme to address FGM in Africa and beyond, with an ambition toward ending FGM in one generation.

The Home Office is the lead on violence against women and girls (VAWG) and has captured FGM in our comprehensive VAWG Strategy, rather than in a stand-alone Action Plan. Recently updated, the Strategy (The Call to End Violence Against Women and Girls: Action Plan) has a renewed focus on protecting potential victims. Through the plan we are working closely across Government to help secure a FGM conviction, and with charities and frontline organisations to help improve awareness of FGM.
This response seems to me like one of trying to fob us all off. It goes on to say in the next paragraph how the government is out-sourcing it's anti-FGM efforts to charities and other non-governmental organisations [so that it doesn't have to take responsibility for establishing effective measures itself], and is focusing on providing advice to people concerned about FGM [so that it can pay lip-service to supporting victims as a valid stand-alone strategy, instead of taking preventative measures to change attitudes and practices and protect future generations of girls].
I think the fact that the DFID (the Department for International Development) approach focuses on Africa "and beyond" tells you everything you need to know about the government's attitude towards preventing FGM. It is clear that they don't regard FGM as a problem within the UK itself, and that they subsequently believe it is not 'our' problem.
All the more reason that we ensure Leyla's e-petition reaches 100,000 signatures for this issue to be discussed by the Backbench Business Committee, and take hold of that opportunity when it comes to ensure truly effective prevention strategies to protect British girls are put in place.